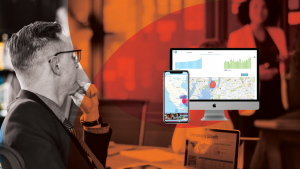 It's not breaking news when someone says "This is truly a mobile age". If you are a marketer and want to reach out to your consumer's mobile marketing is the way to go globally.
The biggest confusion is whether to market in-app or on a mobile browser?
Mobile Browser-based marketing is showing ads within the mobile browser. The most commonly used mobile browsers are- safari, chrome, firefox, Microsoft edge, opera, Flynx, Mercury, Dolphin, etc.
In-App Mobile advertising is displaying ads within an app that the user is using. These could be news, weather, gaming, music, social media or e-commerce apps, etc.
90% of the time spent online is spent in-apps. If you are a marketer who is leaning towards location-based mobile advertising and would like to display your ad and content to the right user at the right time then in-app advertising is the way to go.
The biggest advantage that mobile app advertising provides is tracking. It allows the marketer to track the user and measure the effectiveness of the campaign through engagement, store footfall and other direct response to the ad.
This advantage is not possible with the browser-based advertising as the tracking there is usually cookie-based which does not allow to measure the effectiveness of campaign similar to in-app advertising.
The other advantage of mobile app advertising is that they are ad-blocker safe whereas browser-based ads can be blocked through ad-blockers.
In-App advertising makes use of all of the latest technology including a camera to make the ad creative interactive, attractive and engaging. When using the mobile web to advertise there are limitations that come with HTML based pages.
To learn more about how to create effective in-app mobile campaigns reach out to us at info@chalkdigital.com
---