Natural Flow– CHALK is about taking the guesswork out of advertising through marketing automation and location intelligence. What makes the CHALK solution so powerful is the ability to launch, reach and retarget your audience anywhere in less than 5 minutes..
Instant publishing– Create unique campaigns from "start-to-finish" from ad creative to landing pages on Chalk's diversified and customized platform.
Target smarter– Want to target audiences, locations, points of interest? Or want to retarget based on prior action? Or see where your customers frequent? Chalk has you covered. Chalk's cost-effective services enable local businesses to engage with local consumers at the "right time" and "right place".
Target users and own your audience!!!
With Chalk's "always-on" monitoring approach, its simpler to identify, target and reach on the move customers around your business.
Chalk combines geo-location and audience data with "easy to use" automated marketing and targeting solutions. Chalk's superior location technology allows you to not only monitor and target in real-time but  also to archive and retarget prior audiences.

It's time to START BUILDING your own marketplace in-house and STOP BUYING blind alternatives.
Chalk platform brings all relevant inventory under one roof for full transparency
Real-time campaign are showcased through live reporting

Fully transparent detailed analytics enriches your knowledge base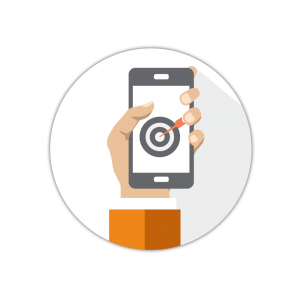 Advertising in the palm of your hand
World-Leading Brands Choose Us


partnerships and memberships
We have solutions built just for your advertising need
Talk to a Chalk Expert Today