Natural Flow– CHALK is about taking the guesswork out of advertising through marketing automation and location intelligence. What makes the CHALK solution so powerful is the ability to launch, reach, and retarget your audience anywhere in less than 5 minutes.
Campaign Personalization– Platform automates the process of building ad units and landing pages based on single sign-on (SSO) and maps the creative assets available from each brand partner.
Target smarter– The CHALK Identify Marketing (CDM) platform is the first of its kind to provide advertisers with the ability to match an audience based on both physical address (home or business) as well as individual devices based on understanding their recent movements across meaningful points of interest (POI) such as airports, golf courses, stadiums, stores, universities or even while visiting a zoo.
Target users and own your audience!!!
Campaign data– Platform matches consumer location both online and offline. With Chalk's "always-on" monitoring approach, it's simpler to identify, target, and reach on the move customers around your business.
Chalk combines geo-location and audience data with "easy to use" automated marketing and targeting solutions. Chalk's superior location technology allows you to not only monitor and target in real-time but also to archive and retarget prior audiences.
Campaign ownership– Each campaign is archived in a data locker for remarketing, audience appending, and matchback reporting It's time to START BUILDING your own marketplace in-house and STOP BUYING blind alternatives.
Campaign transparency– Platform provides user transparency including time and place stamp.
Campaign reporting– Visual dashboard with real-time heatmap (15-minute delay) and detailed API reporting access.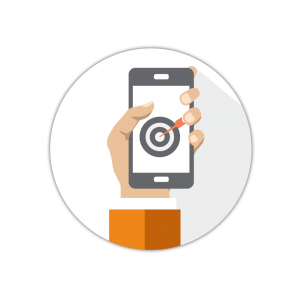 Advertising in the palm of your hands®
World-Leading Brands Choose Us
partnerships and memberships We have solutions built just for your advertising need
Talk to a Chalk Expert Today