The Next Generation of Advertising
Enhance your advertising capabilities by leveraging our big data quickly, efficiently, and transparently.
We did the work for you so you can focus on what really matters.
Natural Flow
We've simplified the process to create and publish campaigns within minutes.
White-Label
Building your own Real-Time Bidder is costly. Get your own platform for fractions of the cost.
Big Data
We store massive amounts of data for you to use and reuse. Audiences, points-of-interest, and mobile devices just to name a few.
Instant Publishing
No more waiting around for campaigns to launch. Your campaign will start within 5 minutes of publishing.
Social Networks
We've got it covered. Run Facebook native ads right from the platform. More networks coming.
Target What You Want
Audiences, locations, points-of-interest, re-targeting, and more. We've got it all covered under one hood.
No engineering team? no problem. Your own personalized advertising platform – no integration required.
CHALK developed its own end-to-end software stack; including a Demand Side Portal (DSP), a Supply-Side Portal (SSP), and a Data Management Platform (DMP), and seamlessly linked them all together.  Currently, the platform processes over 30 billion ad requests per day with more than 100M unique and verified users and digital addresses updated daily in order to target your audience at the right place and at the right time.
 Your Tech Stack, Your Way
Media & Landing Pages
Create banner ads and landing pages right within our platform. Have your own? No problem…easily upload them with our integrated tools. Supporting PNG, JPG, GIF, Video, and HTML5.
Coupon builder to deliver promotions directly to your audience's wallet. Chalk supports tracking tags for campaign delivery and transparency.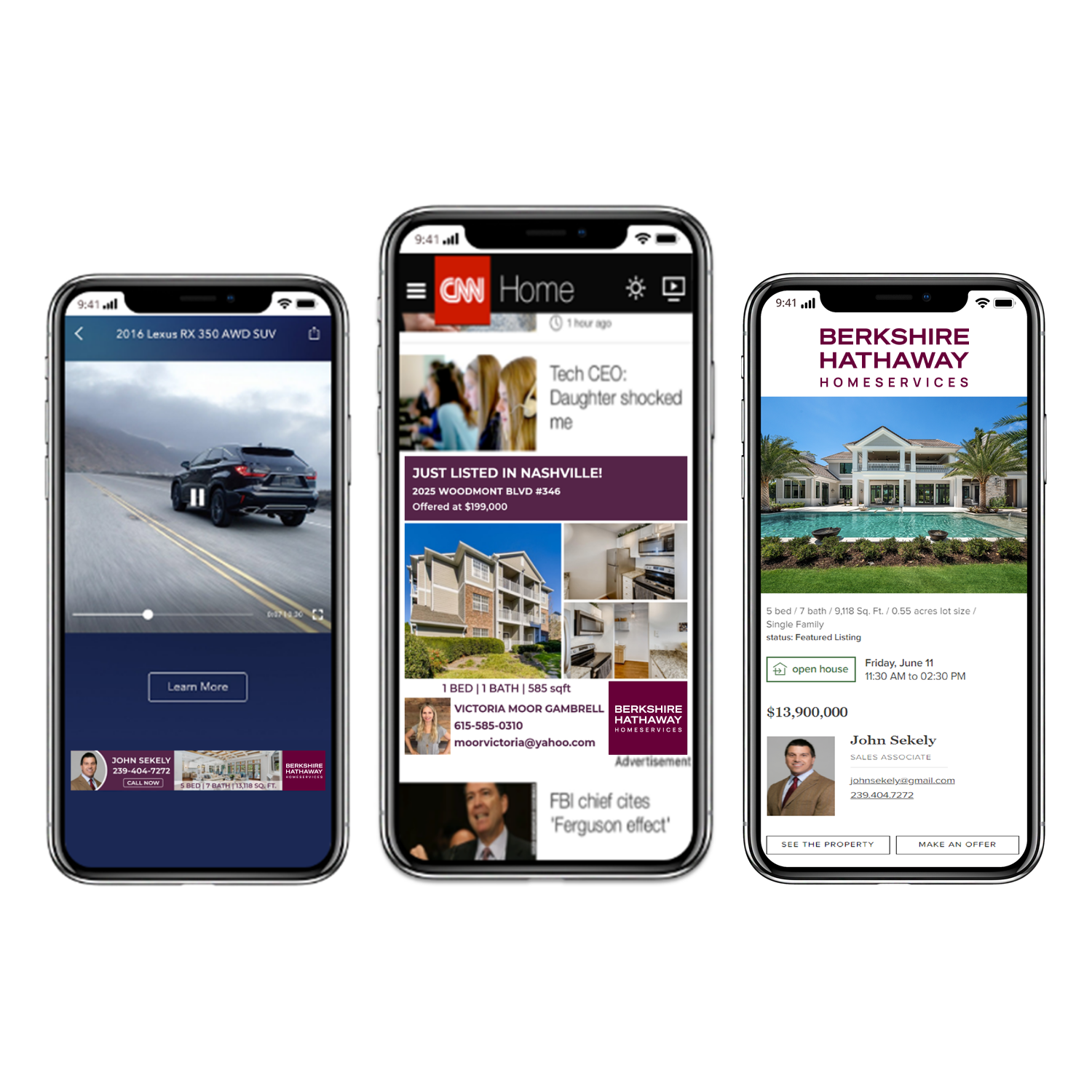 Custom Geo Fences
Use our simple Free Drawing tool to draw your own geo-fence areas to run your campaigns. Get as big or as small as you want.
Audiences & Events
Choose from a selection of predetermined audiences to target based on behavioral data of device locations. You can also easily serve your campaign(s) around specific events like sporting events, festivals, and more right from within our integrated platform tools.