The Next Generation of Automated Marketing
We are an automated platform ideal for franchises and local operators
You're minutes away from increasing your presence in your marketing area by showcasing your personal brand and every single one of your products on mobile devices in your choice, AUTOMATICALLY!
Trade the hassle and expense of Snail Mail for automated digital ads
Mobile Marketing Is In
99% Consumers conduct their searches on mobile devices, so make sure you're keeping up with the times.
After signing up, your mobile ads are delivered to thousands of applications, like USA Today and AccuWeather to name a few, on phones and tablets within your chosen area. For example, if you choose 10-mile radius around new listings/ stores or restaurants, whenever someone has their phone out and opens up one of the applications we serve in – they'll see your ad. If they click on your ad, they will be taken to a website (at no additional cost) with more information.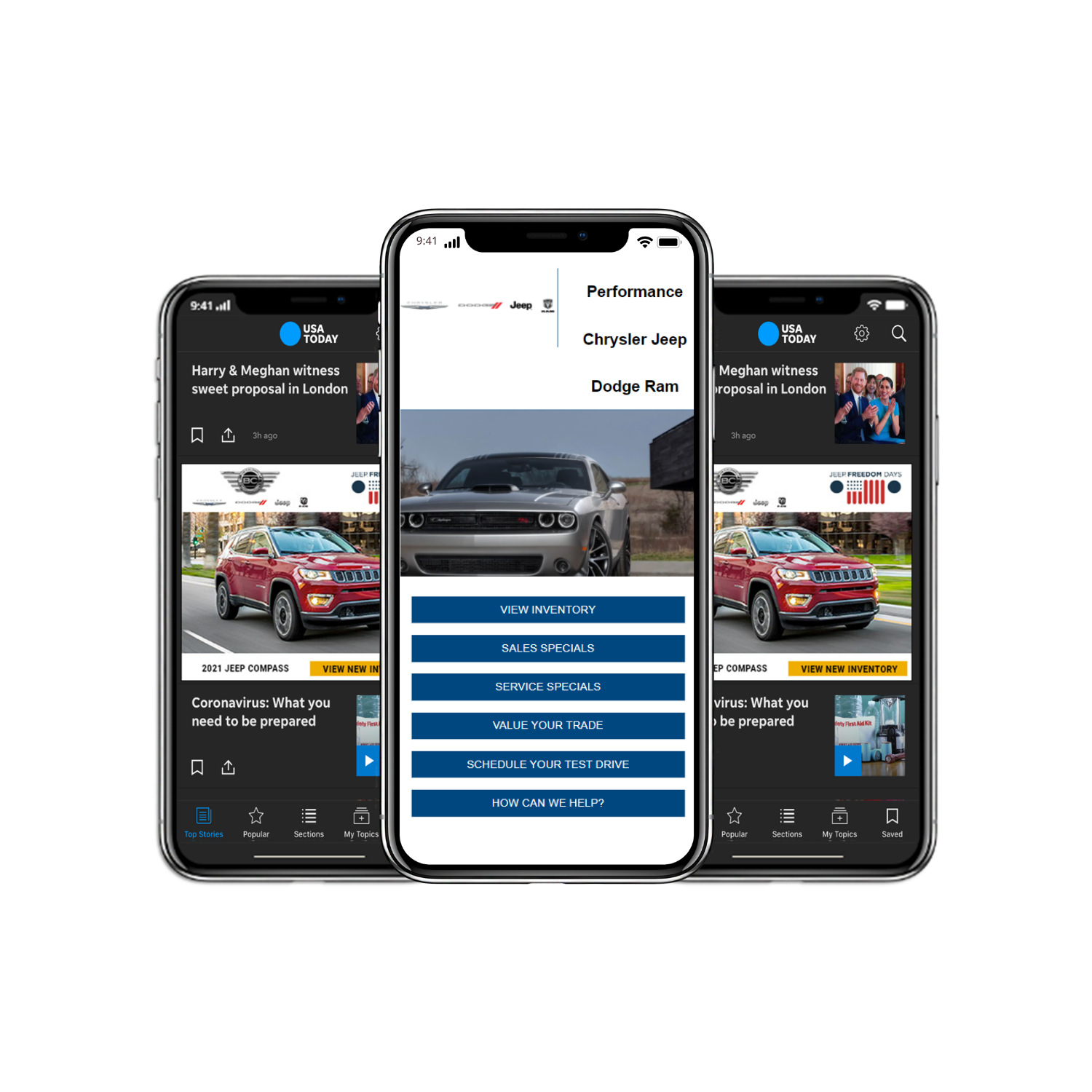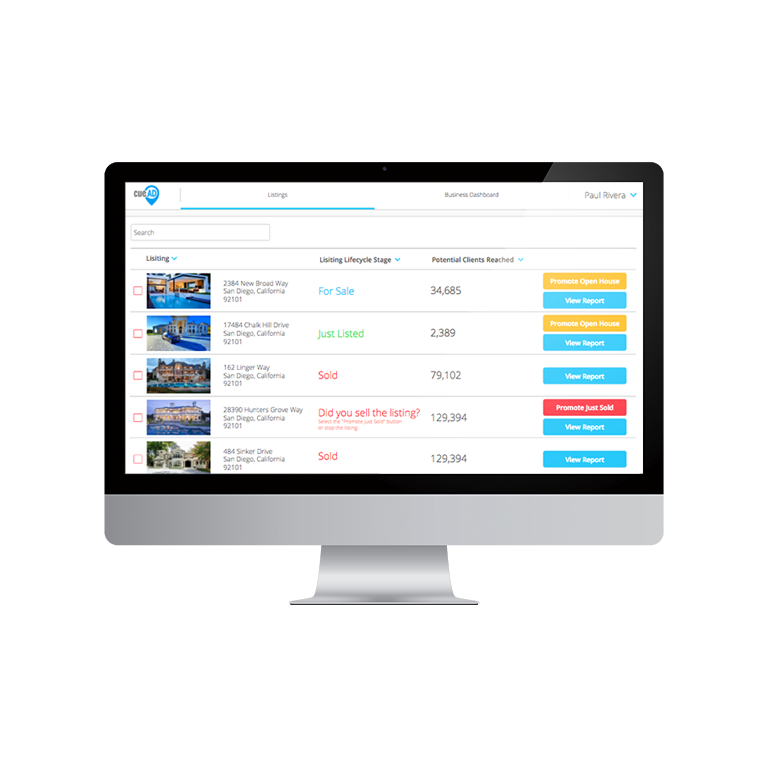 We Do The Work For You & Ads Are Displayed To Local Prospects.
Mobile Marketing Automation
When it comes to real estate or any vertical, time is money. You need to spend time on what's really important which is acquiring new business by hustling your farm area and being face-to-face with potential clients. Learning marketing techniques, mailing out flyers, and posting on social media are all very time consuming, but we've automated your marketing efforts by streamlining the process.
Cue showcases all of your listings/ products automatically on mobile devices. We track each of your product and show them to thousands of potential clients in the area of your choice.
There is no extra work for you except to enroll in just a few minutes.
Delight Your Clients Through Automated Reporting
Auto-Generated Seller Marketing Reports
Sellers are always wanting to know what your doing to promote their property to get it sold quickly. By simply adding their email, you can automatically send your sellers a mobile marketing report for each of your listings. You can set the reports to automatically send every week or monthly, the choice is up to you.

Increase Foot Traffic For Your Product Promotions
ONE-TOUCH REAL-TIME PROMOTIONS
Promotions are a great way to showcase your products, and also find new buyers to increase your business. With the click of a button, you will easily be able to boost your Promotions and marketing efforts within a 15-mile radius of each store or listing for up to 3 days prior to your OPEN HOUSE or SALE DAY. Simply select the time and date of your Promotion… it's that easy!
Every Critical Stage
Full Marketing Lifecycle Coverage
There are multiple key stages when it comes to advertising a product or a brand. Chalk has automated all of these marketing efforts. Each of your product will be promoted at each key stage automatically. Chalk programs your important marketing triggers to automate advertising.  For e.g. automatically promote umbrellas if it's raining.  Announce new store opening e.t.c.
Business Matters
Business Dashboard
Metrics matter when you are running your own business. Your Business Dashboard shows analytics of all of your ads, and statistics about how your mobile marketing efforts are performing. We also track how many first-time potential clients have seen your ads on top of recurring potential clients that have seen an ad multiple times. We store this information for you to retarget potential clients automatically over the lifetime of your Cue enrollment.